It's January. Your marketing budget is brand new and your goals are off the charts.
Plus, there's that whole New Year's resolution to market better and grow your business in 2016.
While you may have much marketing success you would like to achieve in the new year, it's important to break your objectives down into smaller, more digestible chunks.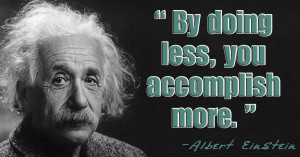 There are benefits to staying focused or starting small. Chief among them: It's a new year and you have 12 full months in need of promotion and marketing love.
These tips will help you plan wisely in 2016 (and beyond)
Test and track
Even the best ideas need a final stamp of approval. Perhaps the most worthwhile affirmation is a return on investment. Before printing 10,000 copies of a new promotion, test the waters with some of your regular customers. Be sure to use a coupon code or another tracking measure to see how many take advantage of your special offer.
Limit quantities
The thought of limited supplies automatically makes people interested in your products or services. Consider applying the same logic when marketing your business or organization by limiting the number of marketing campaigns running at once. It will be easier to determine which messages your customers value most and will help quantify results and determine what is driving an uptick in business.
Analyze data

Measure the results of each marketing campaign to determine if you're hitting the intended targets.
Yes, it takes time to evaluate the data you've been collecting with your marketing campaigns. But, doing so is an integral part of your marketing success – or failure. Carving out time to really look at the data you have collected on new customer conversions and which campaigns are driving the most new clients, for instance, will make the extra efforts worthwhile in the long run.
Go with the flow
Some campaigns may not fare as well as you had hoped. Plan for it. Know that it's OK. Have the next marketing plan of attack handy or be ready to adapt the current campaign to better suit your needs.
Want more tips on marketing your business or organization? Sign up for Katalinas Communication's email list or contact Theresa Katalinas at 215-519-8833 for a free consultation.