I totally get how hard it is to run a business (and market yourself). Especially as a small business owner, I am a master hat wearer – as is the case with every other entrepreneur I know.
After you have been in business for some time, you come to understand what you need to do and what can be handed off to someone else.
Ding, ding, ding. Marketing and public relations seem to be the common thread that most business people prefer to delegate. Even folks who are super savvy when it comes to promotion and publicity would rather have someone else handle it.
If that's you, that's okay. But, if you're looking to bring your marketing in-house, or get started on promoting your brand, this quick overview will help give you a jumpstart.
And for folks who may be wondering why they need to advertise when business is thriving, consider that marketing can:
Grow your business
Increase sales
Promote greater brand awareness
Earn trust among your audience
Position your company as an expert or visionary in the field
Tips to get started in marketing
Create a marketing plan
Think of it as the road map for your promotional future. When traveling somewhere for the first time, a map or GPS helps guide you. So too will a marketing plan outline your short and long-term goals.
Some things to consider when crafting a marketing plan: Who is your ideal customer – and where would you expect to reach him/her? What are your specific goals for your business? How can marketing strategies help you achieve them? Is your Website's call to action working in driving sales? What would be a more effective call to action? What social media platforms align best with your business or industry? Where is your competition marketing? What sets you apart from the competition – and how can you capitalize on that?
Devise an editorial calendar
Now that you know how you will market, it's time to come up with a timeline for your blog topics, videos, infographics and other content marketing materials. Like an exercise buddy who keeps you accountable for hitting the gym each week, your editorial calendar will keep you on the hook for creating authentic content that will resonate with your potential customers.
Be sure to plug in content ideas with a holiday focus, as well as items relevant to your audience and niche. If you own a gym, for example, you might start planning in the latter part of the year for the post-holiday push in the new year when people typically look to get in shape.
Are you planning an expansion or new product offering? Add it to the editorial calendar. It's also a good idea to note the channels for sharing each marketing piece, along with any paid advertising or digital marketing efforts.
Carve out a few minutes
Once you finalize your marketing plan and editorial calendar, it's time to get down to business. This is usually where in-house marketing can seem overwhelming. Don't let it get the best of you. You can market your business by investing a few minutes each day.
I find it easiest to set a schedule – and stick to it. Maybe Mondays are good days to shoot a one-minute video, write a blog, create email blasts for your subscribers and schedule social media posts. If that works for you, commit to it. Perhaps setting aside 15 minutes each day is more manageable. Or you may find it easier to set aside a specific day for each task. Whatever works for you is the best approach. Consider adding your marketing activities to your Google calendar to help block out the time.
If you're a planner, like me, social media scheduling tools will be your BFF. I use and love Hootsuite, but there are more than a dozen others to choose from.
Email marketing platforms like Mail Chimp and Constant Contact can add a dash of pizzazz to your messaging. I use Mail Chimp for my business. I recommend it to organizations venturing into email marketing as it offers a free feature for a limited number of subscribers. I use Constant Contact for several of my clients' event registration and email marketing needs.
…
Not ready for DIY Marketing?
Whew. I hope this quick snapshot helps alleviate some of the stress of marketing. If you've tried to market yourself and found that DIY is just not your thing, that's okay too. It can be a lot. I know. Marketing can be all-encompassing (or at least feel that way at times).
You don't have to do it alone. I'm here to help.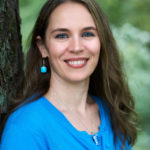 Drop me an email to arrange a free, no-commitment phone consultation. I hope to hear from you!
Katalinas Communications offers marketing, public relations, social media strategy and management services, as well as graphic design and Website design/development services for both large and small projects and for clients with varying budgets. To learn more about how we can help your business or organization, email Theresa to arrange a no-obligation consultation.